You're Going To Be Earning More
We've been on boarding more customers. As a Packeter you'll start seeing increases in your earnings.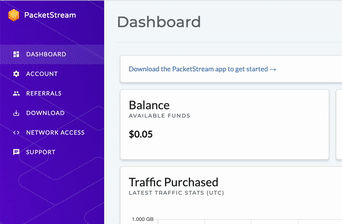 Hi Packeters,
As always we want to thank you for being a part of the PacketStream network. Your continued support is appreciated!
We have a great announcement to share with you.
Over the past couple weeks the PacketStream team has been working hard to on board more customers.
This is great news for all you Packeters.
This means you will start seeing your earnings increase!
Not only will your earnings increase, but so will the earnings of the Packeters you refer. The more you refer the more you will earn.
Get your referral link here: https://packetstream.io/dashboard/referrals
Sign in to check your earnings, and keep and an eye out to see how much more you'll be making over the coming weeks.
And don't forget, the more users you refer, the faster you'll earn.
Written on March 16, 2019